Jacketed Vessel Pipe Doublers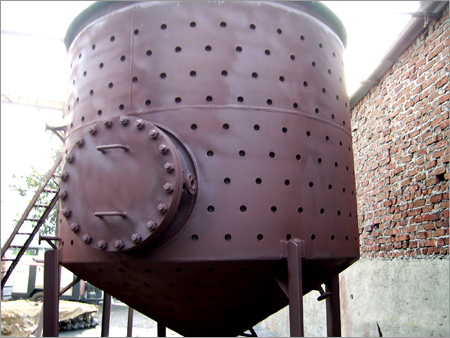 Jacketed Vessel Pipe Doublers
Price And Quantity
Product Specifications
Product Description
Eminent manufacturers, exporters and suppliers of top-notch process equipment for the industry, worldwide, we bring forth this precisely engineered Jacketed Vessel With Pipe Doublers. Manufactured from nickel, Hastelloy C, M.S., Titanium and SS (304,316), this vessel finds immense applicability in the chemical and the pharmaceutical industry. Offered Jacketed Vessel With Pipe Doublers can be made available in custom made options at a competitive price.
Features:
Conventional design
Optimum operational life
Robust construction
Hitch-free functioning
other details:

Manufactured making use of Hastelloy C, Mild Steel, nickel, Titanium and SS (304,316), this Jacketed Vessel With Pipe Doublers is applicable in the chemical and pharmaceutical industries.
More Information:
Capacity : 100 Ltr to 25000 Ltr. In Mild Steel, Stainless Steel 304, Stainless Steel 316, Material, Jacketed or Limpeted type.
Applications : Food Products Dyes & Intermediates, Chemical, Pharmaceuticals, in GMP & Non GMP models.
Process Reaction Vessels

Our Multipurpose process reaction vessel, industrial reaction vessel and plants for Bulk Drugs and APIs production are designed considering several Process Parameters, such as clean-ability and product impurity profile. Our experts based on the provided data analyze the following to provide an optimum system suiting customer application:
Heat Transfer requirements
Surface Finish requirements
Product Properties
HAZOP Studies
Degree of Agitation
Pressure - Temperature Ratings
Space Availability
Corrosion Allowance
We offer the following:
Complete GMP systems with Basic & Process Engineering, Layout & Detail Engineering.

Meeting 'C-GMP' Standards and strict requirements of International regulatory bodies, such as USFDA.

Designed as per the various international codes for Pressure parts

Internal surface finish up to 600 Grits with Mechanical / Electro-polishing

Crevice-free Internals for preventing contamination and facilitating thorough cleaning during product changeovers

Removable condenser vapor side to facilitate manual cleaning

Pre - insulation for hot and cold service with Stainless Steel 304 cladding

Specially designed sealing mechanisms for bearing housing for preventing grease leakage even in a solvent atmosphere

Offered Italian Helical gearbox with high efficiency and Mechanical Seal for preventing frequent seal failure resulting in oil leakages, also provided with oil leakage collection chamber

Provided with various kinds of agitators, such as MIG, Hydrofoil, Propeller, Anchor, Turbine, Helical and Contra mixer.
It is easier to dismantle the Vessel, Receiver, Column & Condensers with bolted openings to facilitate manual cleaning timely or between product changeovers.
The Nozzle & the Reflux line connections can be given with Sanitary Triclamp, SMS, DIN, IDF or flange ends, as demanded by the customer.